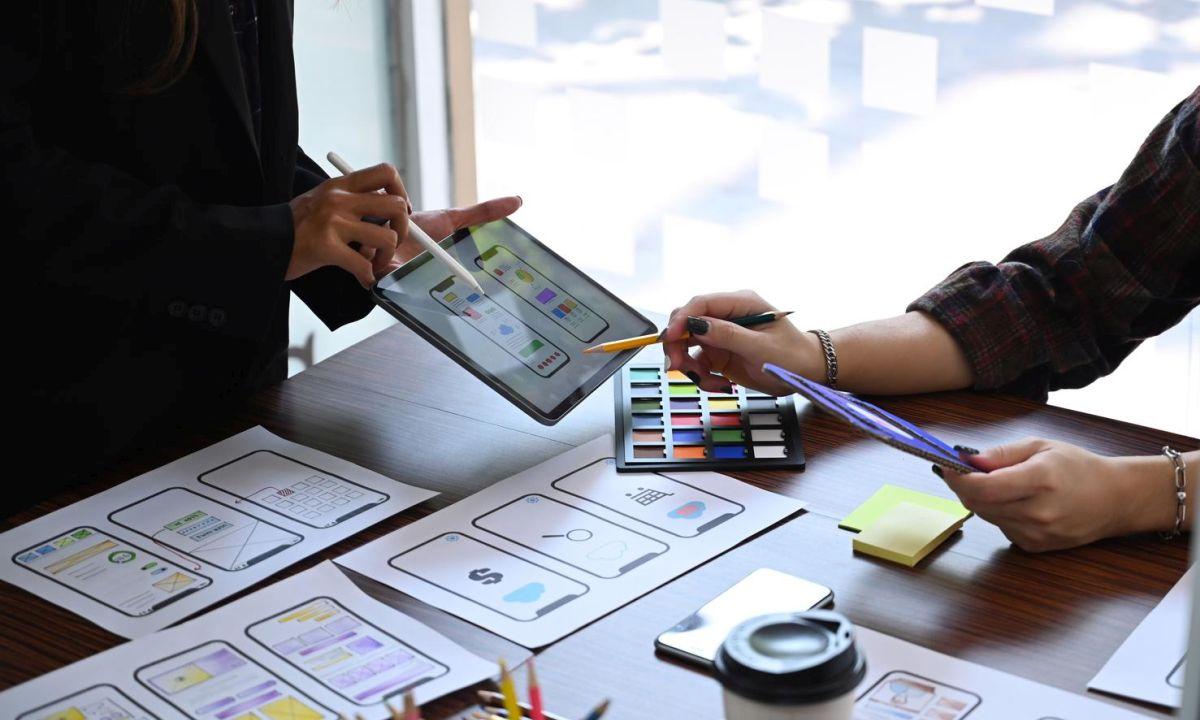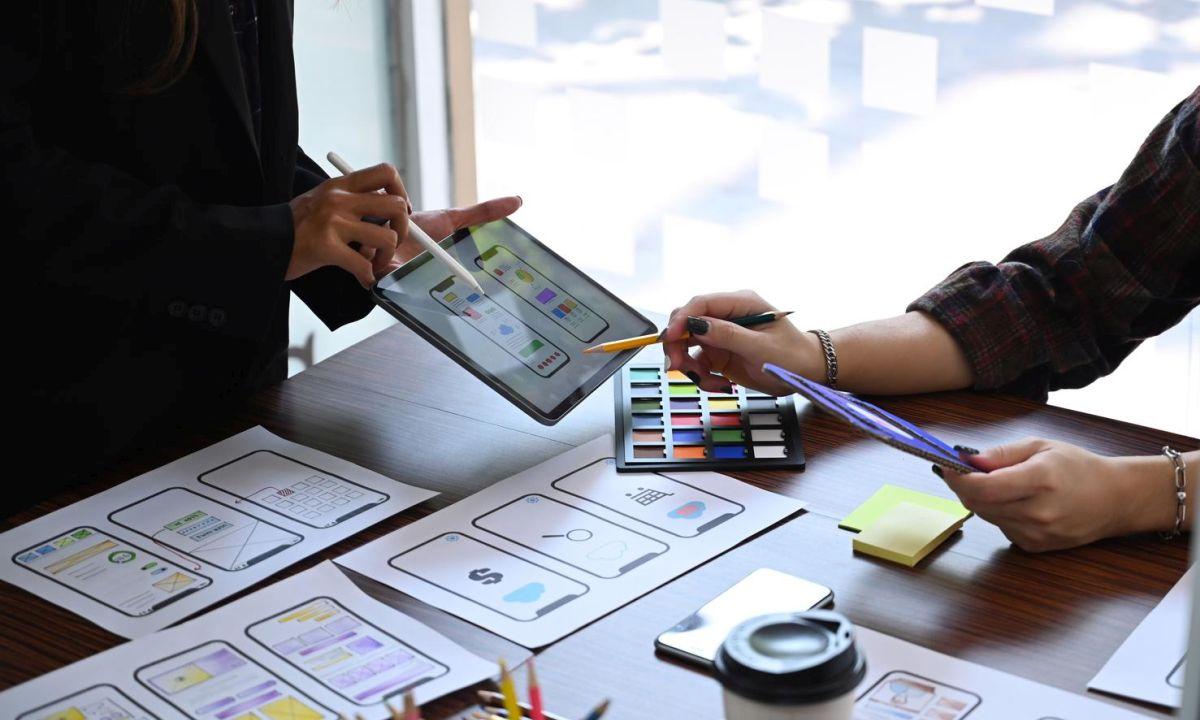 Most of the times when companies plan to develop a mobile application they end up asking the following three questions:
Should we go for in-house resources?
Hire an external mobile app development firm i.e. outsourcing partner?
Hire a freelancer (mostly applicable for micro and small businesses)?
On the paper, it might come across as simple questions. But in reality, it is not an easy-to- do task. The mobile app development company Indus Net Technologies will try to help all clients that have been (and will be) in this situation.

Building a mobile app is no cake walk. It largely depends on your business objectives, budget and deadline. And if you don't hand-pick your options rightly, then it can have a boomerang effect on your business once the mobile app is developed.
So, let's not try to find answers in a jiffy but rather look for both Pros and Cons of the three above mentioned options. Obviously, the decision and choice will ultimately be the client's.
Since we are talking about mobile app development, let's take a quick look first at some figures from the world of mobile apps before we set out to find answers:
The number of mobile users is likely to reach to 5.07 bn by 2019.
According to the latest data from Yahoo's Flurry analytics, 90% of consumer's mobile time is spent in apps.
According to an Extract report, in 2016, the global number of application development firms stands at 8.7 million, out of which Asia has 7,600,000.

The figures distinctly show how the mobile app development market is evolving. And with this ever-increasing number of mobile phone users, today, almost every company (read: from massive Fortune 100 entities to startups) have jumped onto this bandwagon of developing mobile apps. So, you are in the thick of competition and need to make the right moves to stay ahead. Hence, choose your mobile app developer carefully and wisely.
In-house resources
On the onset, it might seem that hiring an internal team is easy as all the work can be done under one roof. Supporters of this concept believe that information remains within the company and there is more clarity among the workforce. But it doesn't mean there aren't any disadvantages.
Remember what Dutch footballer Johan Cruyff had said: "Every disadvantage has its advantage".
Advantages of utilizing in-house resources for mobile app development
Can keep a close tab on all the proceedings of the app development. In short: complete control over the project.
Since everything is happening inside the house, the company can decide and choose the kind and size of workforce they need for a particular project.
You can innovate, customize and modify the app whenever you want to.
If you have time constraints, you can utilize more manpower (the decision is yours).
It's within the company, so the employees will have no ideological clashes among the workforce. Also, there will be more transparency in the process.
Need not worry about who owns the source code.
You can pick and choose the technology that best suits your business objectives.
If you have less workload and strong financial position, more manpower and funds can be allocated.
Disadvantages
It might be costly to build an infrastructure, maintain a team and also invest in equipment and software.
Buying mobile app testing devices for multiple platforms can be expensive.
You need someone to supervise the project, designers, developers and testers. So, you need to designate the right kind of people to develop the app. In case you have a lean team and someone falls sick or moves out of the project, it can result in a "boomerang effect".
The mobile technology is constantly changing and one needs to keep abreast of these changes and evolving platforms. Lack of experience and expertise in the internal team might be a concern.
Developing an app is not a one-time job. It's a continuous process and requires testing and updating from time-to-time. If the internal resources are busy with other projects, then it might pose a hindrance in this case.
It might be a costly affair if you want to get important licenses, certificates for tools, software and codes.
Outsource resources
Teaming up with an outsourcing firm to develop your mobile app is always an option if you want quality work done and also want to save time and money. However, study the Pros and Cons of outsourcing below before taking the final plunge.
Advantages of hiring an outsourcing firm for mobile app development
You can go for the best and experienced outsourcing mobile app development firm (if your budget permits). In brief, you have the power and freedom to choose the best skill set available in the market and that too according to your needs and budget.
Reputable mobile app development companies offer end-to-end services (from ideation to technical support).
Low cost of operation and labour and reduction in overhead costs.
You can get quality work done without worrying about long-term commitment.
Team of experts with deep industry knowledge and experience can help you come up with more innovative, ground-breaking and latest trends in mobile app development.
The firm designates a team of developers, testers, designers and project managers for your project only.
You need not invest in technology and infrastructure. The outsourcing mobile app development companies have it all. This saves both time and money.
Finally, it lets you focus on your core business.

Disadvantages of hiring an outsourcing firm for mobile app development
There might be some occasions when the outsourcing company might not give 100% time and attention to your project if they are dealing with a new, profitable project. This may cause delay in the delivery of the end product.
Problems might arise if the outsourcing firm and your company work and live in different time zones.
There might be legal issues regarding the ownership of the final product if the outsourcing terms and conditions are not clearly defined before sealing the deal.
An outsourced employee might not have the same passion and understanding of the core values of the organization as an in-house employee.
Freelancing
If you are tight on budget, working on a small project and have a flexible deadline, then you can go for a freelancer to develop the mobile app. Freelancers are self-employed and provide professional services. Now, freelancers can be easily approached. But it can be a risky proposition too.
Advantages of hiring a freelance to develop a mobile app
The most important advantage when it comes to freelancing is low cost. Since they are the only people working on a project, the budget is limited.
Less legal hassle when it comes to agreements.
They are easily available and will work according to your preference.

Disadvantages
They are the only resource, hence, there can be delays in the delivery of the final product.
If they are working on a complex mobile application project and get stuck during the development process, they cannot discuss it with a team. So, lack of limited domain knowledge, experience and assistance might result in low quality of the product.
What if the freelancers ape your idea? Yes, this is a constant fear when recruiting a freelancer.
In the case of utilizing in-house resources or outsource resources for mobile app development, the process is elaborate. For example: the teams take care of ideation, development, maintenance and technical support. However, freelancers are generally recruited for an specific task.
Their commitment towards your project might come under the scanner. Since they are self-employed, they are always on the lookout for more profitable work. So, it's best to get a proper legal agreement with them.