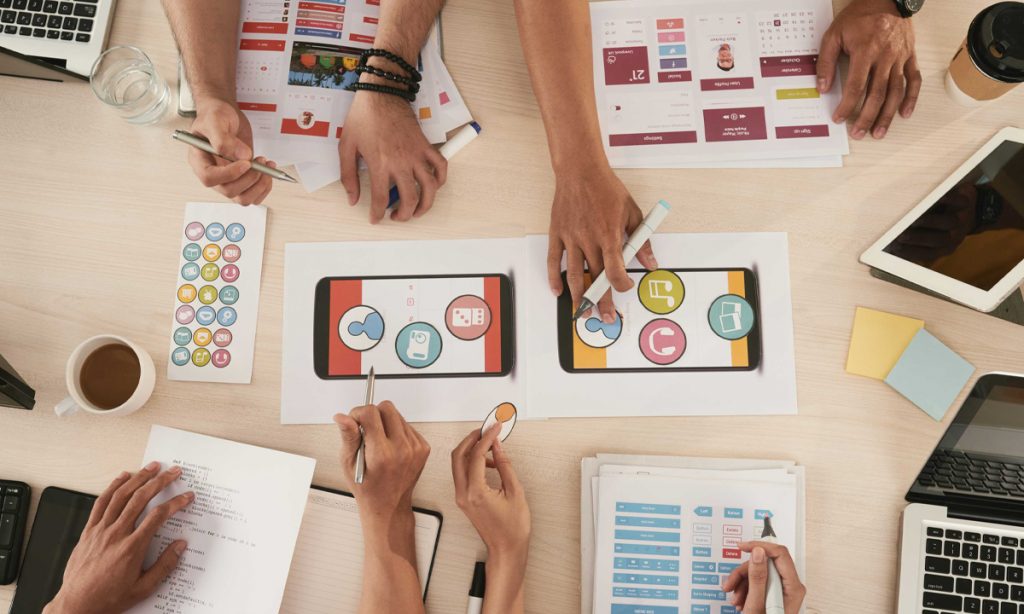 Innovins is a fastest growing mobile apps development agency with a strong and highly skilled workforce of over 40 employees and is located in mumbai, India. Innovins has a robust Mobile Apps Development capability using all platforms which include iOS, Android, Windows, Blackberry and Symbian.
Innovins Solutions has built Mobile Applications for a wide range of industries which are as follows:
Health
Education
Real estate
Banking & financial
Telecom
IT infrastructure
Life style
Life sciences
We deal with every single aspect of mobile apps development services from idea to the launch of the mobile apps. We at Innovins follows various phases and software development life-cycle processes to deliver our app development projects. Each of the app development phase are having clearly mentioned tollgates and deliverable for a smooth delivery of the overall app development solution. We ensure a cost-effective and timely implementation of app development projects.
Few Highlights of Innovins Mobile App development solutions are:
Perfect balance of functionality and simplicity.
Multi-channel approach and business alignment.
Innovins provides consulting to clients for Mobility. This includes
Developing the perfect Product strategy inline with the client requirements.
Choosing the right Technology for the solutions which includes mobile applications development platform.
Designing blueprints to ensure clarity on movement of the solution from concept to inception and finally to market.
User Experience consulting provided by Innovins dedicated team of design and technology experts.
Innovins has a specialized set of resources to cater to porting of Mobile Applications from "any platform to any platform". Innovins porting team with multi-platform skill-sets enables speedy and fault-free transition. The porting team ensures efficient, rapid and high quality porting.
Mobile Applications Testing Centre of Excellence at Innovins ensures end-to-end Mobility testing on real devices. We also boasts of a specialized Test lab for Usability testing, Security testing and User Experience Validation.
Innovins built an array of propriety Frameworks for Mobility solutions for mobile gadgets. Innovins has developed these frameworks ready for customization and distributions of Mobile Applications.