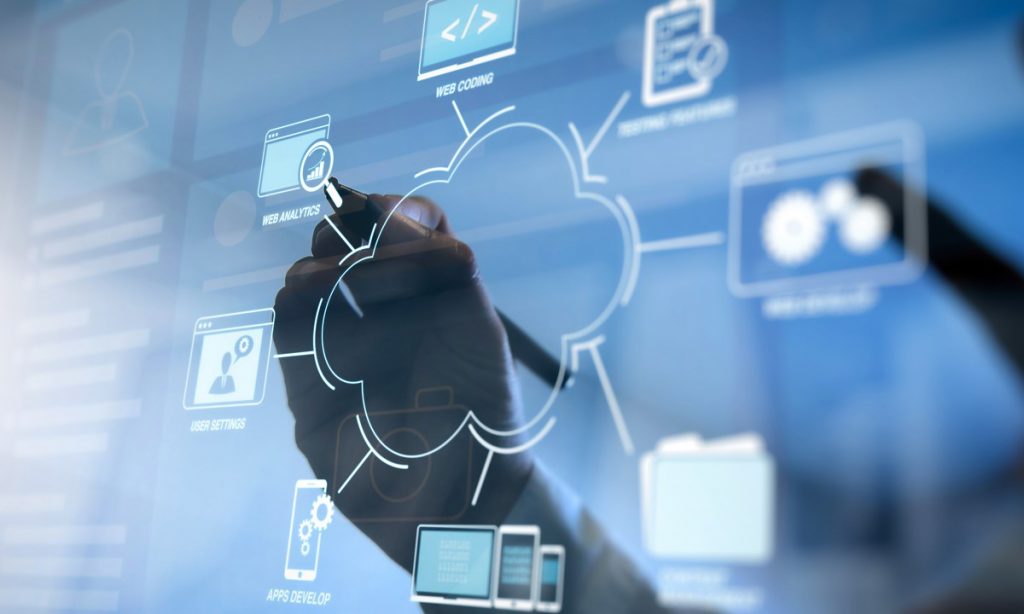 Introduction of internet has completely changed the advertising industry. Google being the household name for the internet, has been a boon to marketers from the beginning and with the introduction of "Google AdWords" in the year 2000, it has given a solid platform for advertisers to capture the leads at different stages of sales funnel. But the question here is, how many of us know what google adwords are?
Website Designers in Andheri, Website Designer in Andheri, Website Development Company in Andheri, Website Development Companies in Andheri, Website Designing Company in Andheri, Web Designing Company in Andheri, Website Developers in Andheri, Web Designer in Andheri, Web Designers in Andheri
What is Google AdWords?
Let's understand the Google AdWords meaning.
Google AdWords is an advertising platform which connects potential customers who are looking for a product or a service to the advertisers offering the same. It is the most amazing and powerful platform enables advertisers to offer their product or service to the most relevant customers at the important stage of their purchase funnel. At Innovins we have the best website designers in Mumbai.
Where are AdWords Ads shown?
Now when we are clear about the term 'adwords'. What is the next question arises here? Where exactly this ads are shown? Google AdWords ads are shown broadly in two networks; Search Network and Display Network. Search network consist of Google Search, Google Play, Google shopping, Google maps, and Google search partner sites. Display network consist of more than 2 million websites reaching 90% of people on the internet including Gmail, YouTube. Basically, with Google AdWords, an advertiser can reach his/her customer pretty much anywhere on the internet! We are the top most ranking website designing company in Mumbai.
What are the various ad formats available?
So now let us see the available formats. With Google, you can make the most interesting ads. AdWords provides you with a plethora of ad formats to choose from;
Text Ads: They are Simple yet effective. Text ads with 2 headlines of 30 characters each and a description of 80 characters. Make these text ads more fascinating by using ad extensions such as site extension, call extension, location extension, message extension etc.
Image Ads: Now you can easily grab the attention of users on more than 2 million websites by using alluring image ad formats such as static graphics, ads in .gif, flash ads etc. This format is available only for display network.
Responsive Ads: Advertising in display network is not a easy job. It has many complications and the major challenge is to fit your ad to the available ad space on third-party website. To make your life easy, AdWords provides "Responsive Ads" which automatically adjusts the size & format according to the ad space available and it also considers the device & the internet speed of the user to determine the ad format which loads faster.
Shopping Ads: This ad format is mostly suitable for advertisers having a large inventory. This ad format showcases the image of the product, title, price, store name etc.
Call only Ads: All businesses have different mode of transactions and if most of your business transaction is initiated via phone call, then this ad format is for you. Business phone number is shown in the headline of the ad. When a user clicks on the ad, the call is connected to your business directly instead of loading your website. Note that this format is available only on the devices which can make a phone call.
Above mentioned are the widely used ad formats. Now let us see something about PPC.
The pay-per-click (PPC) world is reverberating over Google's latest update: a new AdWords user interface. And whether you love or hate the new design, there's one update that you cannot afford to miss i.e. the Recommendations tab.
Formerly dubbed the "Opportunities" tab in the old interface, the Recommendations option is, from our perspective, now it is considered as one of the most important and powerful new features.
The recommendations tab uses artificial intelligence (AI) to surface suggestions to enhance campaign performance. This means that Google will provide you recommendations such as adding keywords to your account, changing bidding strategies, or even new ad copy suggestions, making your job easier. At Innovins we have the best website designer in Mumbai.
What's the good news?
Testing ad copy and frequently updating copy is a important and best practice to enhance campaign performance — something we use as part of the foundation of any digital advertising campaign we touch. For the average marketer or PPC professional, this frequent testing and optimization can be incredibly time consuming. However, this new feature has the potential streamline that optimization. At Innovins we have the best website designers in Mumbai.
Essentially, ad copy recommendations will be made based on a combination of instructions including existing ad content as well as relevant information found on your landing page.
The Word of Caution
Artificial intelligence-backed ad recommendations? Sign me up, right? But there is one important thing to note: These ad suggestions, once they're surfaced, will be automatically implemented into your account after 14 days.
Obviously, this can be pretty risky if you work in regulated industries such as healthcare or financial, or work with a client or internal stakeholder who likes to approve every change made to ad copy.
Conclusion
Google's AI push breeds big opportunities to quickly and efficiently enhance your ad campaign. But since the new and improved feature was at one time easily forgotten by PPC professionals and marketers, it's predominant to make the Recommendations tab part of your strategy to optimize performance. In addition, you also need to make the right automatic implementation choice for your business. We are the top most ranking web designers in Mumbai.
Website Designers in Andheri, Website Designer in Andheri, Website Development Company in Andheri, Website Development Companies in Andheri, Website Designing Company in Andheri, Web Designing Company in Andheri, Website Developers in Andheri, Web Designer in Andheri, Web Designers in Andheri
Cover Image Source:
https://www.google.com/url?q=https://www.freepik.com/free-vector/chatbot-concept_2457591.htm&sa=D&source=hangouts&ust=1533367110058000&usg=AFQjCNHlHqHC68K-r0zCxNt5m6wRNalBdw