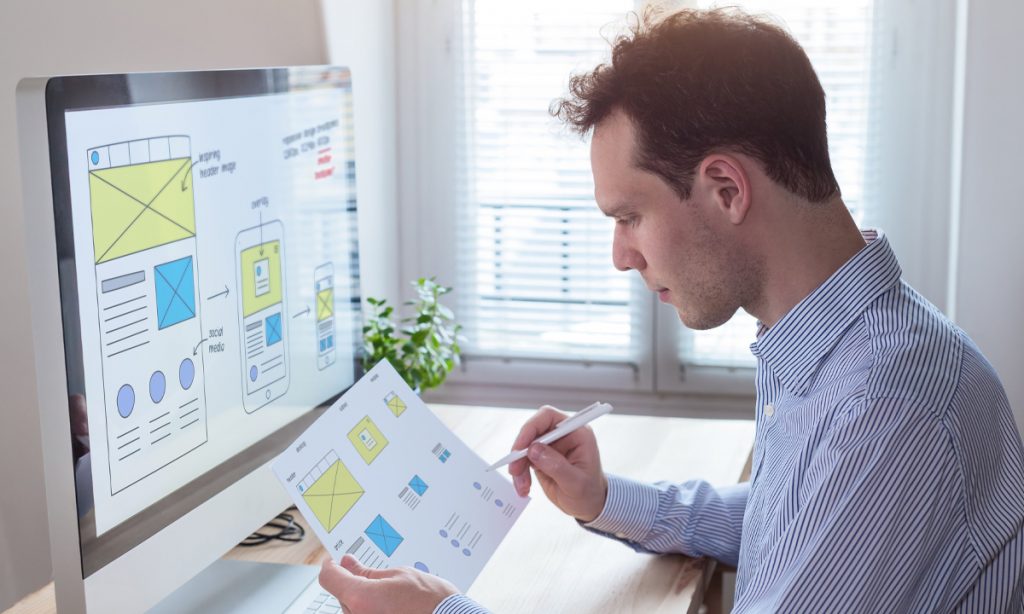 Creating a website shouldn't be a headache. Thankfully, with easy to use website builders, you can create a stunning looking, feature rich, securely hosted, and branded website, without spending much time or money. From Wix that lets you create a website with just a few clicks (using artificial design intelligence) to site123 that literally makes website creation as easy as 1-2-3, there are some pretty good options. We've covered the best of them here.
1. Wix
Wix gets most boxes ticked when it comes to delivering easy and effective website building functionality. Its pure drag and drop editor lets you just pick content and design elements and place them where you want them to appear. Choose from more than 500 website templates to get a quick start. Or, answer a few simple questions about yourself and your website plan, and let Wix's Artificial Design Intelligence create a custom website for you in a minute or less! For those who want deep customization, Wix Code offers them the option to use HTML and CSS coding to change core design elements. With secure hosting, free images, and basic SEO settings, Wix allows beginners to create a functional website without spending time or money.
2. Site123
Site123 takes 'ease' to a whole new level, making sure that anybody is able to create a website without even addressing any design challenges. Site123 offers you several layouts and preset templates; all you need is to do is to upload your content and let the builder organize it in a neat and appealing form. With secure hosting on content distribution network (CDN) servers, Site123 makes sure your website loads fast enough. Your Site123 based website is automatically enhanced and optimized for viewing on mobile phones. Also, you get access to its database of royalty free images to make your website visually impressive.
3. Weebly
Here's another drag and drop builder; Weebly offers some stunningly beautiful themes to get you started. Customizations are a breezy affair with Weebly; background, images, colors, text, styles – everything can be tweaked to meet your expectations. A great benefit – you can switch from one website template to another, should the need arise, without having to rework on the content. Plus, Weebly lets you manage and edit your website using its mobile applications – a great benefit for users on the move. Weebly's Success Team helps you make design decisions and assists you in finalizing your website to achieve your business goals. Then, there's Weebly Community with pretty much all the guidance and tutorials you need to use the advanced features and troubleshoot problems.
4. SiteBuilder
SiteBuilder is perfectly suited for users who need a good looking basic website to establish their online presence. The number and range of templates is amazing, and the drag and drop builder is easy to use. SiteBuilder is a pure drag and drop editor, which means you can adjust the positioning of content elements to the millimeter!
Plus, once you click on a design or content element, its menu and options pop up, making is super easy to play around with all options. One downside, however, is that SiteBuilder doesn't support a lot of widgets of plugins, making it restrictive for those who wish to undertake advanced marketing campaigns for their websites.
5. Webs
Here's an inexpensive, super simple, and basic WYSIWYG website builder. Webs doesn't offer you a free package, although its inexpensive premium package is priced at merely $1.95/month. You get a free domain at the price, along with the intuitive and easy to use website editor. Spell checker makes Webs convenient to use, as you don't have to paste text from a Word editor.
Right clicking on content elements in the editor view opens their options, helping you customize their look and feel easily. A downside, however, is that you need to pay extra to get a mobile optimized version of your Webs powered website, whereas most other builders offer this functionality out of the box.
6. BoldGrid
Offered through InMotion hosting, Boldgrid bridges the gap between drag and drop based website creation and hosted WordPress website. This gives the best of both worlds (ease of drag and drop with stability and flexibility of WordPress CMS) to users. You can choose from 10,000+ (that's right) WordPress templates, specific Boldgrid templates, as well as 3rd party Boldgrid templates to build your website.
Once you choose a template, Boldgrid lets you go for a one page, five page, or 'kitchen sink' (which means all kinds of industry relevant pages) option. You even get preset marketing copy, and can use it with minor tweaks to get your website's first version live as soon as possible. You get complete control over how your website looks on mobile devices. Once the layout is set up, you can click on the 'Customization' option to access the drag and drop editor.
7. IMCreator
Bringing together all basic elements of a seamless website building experience in an intuitive, point and click based editor, IMCreator is a good option for beginners and experienced web developers alike. The templates are professionally designed, responsive, and easy to customize.
XPRS is a unique IMCreator feature that lets you use beautifully designed that are compatible with each other. Unlimited web hosting and domain service make IMCreator a useful resource for beginners. You can create single or multiple page websites using this platform. Plus, free stock images help you create the visual appeal you envision for your website.
8. Sitey
Sitey is a reliable website creation platform particularly suited for users who're looking to slowly transform their website into a full-fledged ecommerce store. With loads of free responsive templates, Sitey sets you off to a good start. Then, Sitey offers reliable web hosting, along with 24×7 customer support to bail you out of technical problems. SEO features, Google Analytics, free stock images, mobile optimized websites – all these make Sitey a great pick. And then, you can set up an e-store with equal ease, adding products, setting up taxation and pricing, and managing your orders like a pro.
9. Website Builder
Building a website with Website Builder, as they put it, is as easy as 1-2-3. Select one of the 10,000+ template design options it offers, use the drag and drop editor to customize it, and publish your website. You get a free domain name, free hosting, and a free integrated mailbox with your website, which makes Website Builder a pretty good launchpad for beginners. Plus, you can quickly integrate your website with an e-store. Website Builder has the feature you need to ensure basic SEO readiness for your website, apart from setting up basic email and social media marketing campaigns.
10. Jimdo
Like most website builders, Jimdo lets you use preset templates, a drag and drop editor, and widgets to manage advanced functionalities. You can easily switch from one template to another, without losing your work. The visual appeal of the templates Jimdo offers sets it apart from most similar website builders. Jimdo's image galleries add a lot of visual spice to your websites. Jimdo's built in SEO and statistics tools help you improve your website's visibility. Plus, your websites are optimized for mobile viewing automatically.
You're literally an hour and a few clicks away from your first website; choose one of these 10 tools.