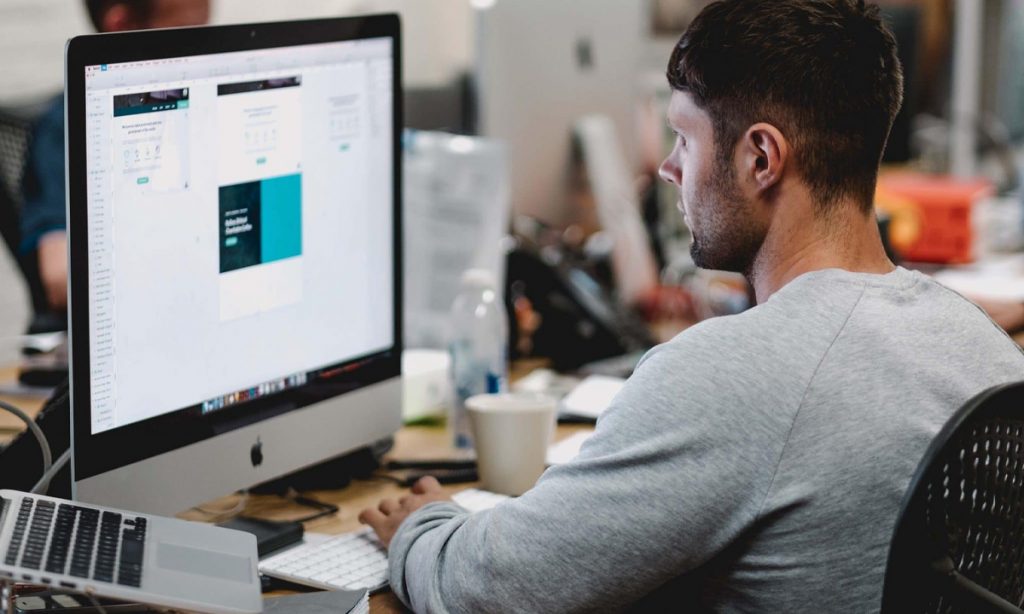 Website Designers in Ram Mandir, Website Designer in Ram Mandir, Website Development Company in Ram Mandir, Website Development Companies in Ram Mandir, Website Designing Company in Ram Mandir, Web Designing Company in Ram Mandir, Website Developers in Ram Mandir, Web Designer in Ram Mandir, Web Designers in Ram Mandir
Every business today needs an online presence, and just any website simply won't do! You require a professional website where you can offer a lot of features, and at the same time, managing the content and adding new pages or content should be easy. You do not want to pay a development professional every time you have to add a new article or blog, and this is why WordPress has become so popular among business owners. It is cost effective to deploy, and offers you services that will meet all your requirements.
If you are still hesitant about getting your business website made using WordPress, here are the top reasons why you should stop worrying and pick WordPress as your website development tool of choice:
#1. It is flexible and a versatile platform
WordPress offers a lot of features and is a trusted tool for website development. It is fast, it is user friendly, and has superb security tools to help keep your website safe. The installation is very simple and easy. The installer need not be a proficient IT nerd to use or work with WordPress. If you are literate enough to read the simple instructions for installing and setting up WordPress then, your website is ready. Website construction was never as easy and as simple as this!
#2. It is free
The WordPress tool itself is free to use. You will not have to bother with licensing or pay any special registration charges for using WordPress. You will have to pay an initial development fee for a website developer to get your initial website, but after that you only pay for hosting and domain unless you need to make some major changes. WordPress development is also cheaper than traditional development services, and is simply one of the most cost effective ways to get a great business website.
#3. It is open source:
A community of developers maintains the platform, ensuring that you get frequent updates, and new features. Security loopholes are also fixed quickly and you get a robust platform for your online presence.
#4. It can be used in many different ways:
WordPress is not just a blogging tool. It can be used to run an online shopping store, a portfolio, as a blog, as a membership site, or even to offer rating services for products.
#5. It is used by some of the biggest names in the market:
Do not think that WordPress is not good enough just because it is free. Companies like BBC America, TechCrunch, Sony Music, Google Ventures, and Reuters Blog use it for their websites.
#6. It is easy to use:
The entire website structure can easily be controlled from a central admin panel. You can add new pages, modify or remove existing ones, change the theme, add new features and so much more. Most of this can be learned by any lay person, and you will not have to pay for website maintenance.
#7. Add new features or get a new look easily:
With over 2600 free themes, and 31000 plugins, you can add virtually any feature to your website, or get a fresh look for no cost at all.
#8. Search Engine Friendly:
Search engine optimization is easy on WordPress. The tool uses high quality code that makes it easy for search engines to analyze and list your website.
#9. Frequent and easy updates:
There are new updates for the service on frequent intervals, and you get notified immediately via the admin panel. Updating is very simple as well.
#10. Use any media type:
Write text blogs, add image, sounds or videos, embed graphics and tweets and so much more.
#11. WordPress Themes:
WordPress themes are many in number. These days people do not prefer to use the default theme which is very much plain with no extra features. Afterall, which visitor would like to visit a site that has nothing interesting? But, you can choose from a variety of custom themes that are available with WordPress to color your site further. The default theme is available free of cost, while the rest is chargeable. But, really would it hurt spending a few dollars if the site is impressive and appeasing?
#12. Cost-effective:
As we discussed in #1, you do not have to spend a lot of money when you are using WordPress because it is easy to use and work upon. Like for example with other platforms, it requires you to hire designers if you need to add a few extra tabs or blog or anything for a matter of fact. But, with WordPress any non-technical person can read through the instructions and set up the rest. It means that WordPress is affordable because you can spend that money on other important tasks.
#13. Updating the content:
Whenever you launch a new product or a service, you would want to explain it. But, it is impossible to provide any updates if you have no idea about the coding or other design functionalities which is the case with other platforms. But, with WordPress everything is taken care of. You can update the content as and when required without waiting for anyone.
#14. Changes can be made from anywhere:
You do not need to fix the firewall settings, when you are working with WordPress you can make changes from any computer from any part of the world. It is not mandatory that you utilize the same computer for working on the platform.
#15. Flexibility & Consistency:
When using WordPress, as we have already discussed you have ample of options as there are many kinds of themes that are available and can be implemented. But, depending upon whether you are using a custom designed theme or a pre-designed theme, there would be a consistency that will be maintained throughout the website's layout and design which is one of the aspects that visitors prefer while visiting a site rather than browsing through a site that has a number of layouts stuffed into one. Though, a consistent layout is recommended throughout the website, if you really insist you can have separate layouts for each webpage of your site. Do you think you can find this kind of flexibility with any other platform?
#16. Mobile-friendly:
In this era, when everything is going mobile, we all know how important it is to have a website that is mobile-friendly because most of the people are using their Smartphones to access internet these days. Do you think your customers are different? Also, here you save more money because you need not get someone to design a different site which is accessible over mobile phones as WordPress automatically detects the device over which the site is being accessed and fits in accordingly.
#17. Mobile-responsiveness:
WordPress provides you with options to configure your site to be mobile-friendly unlike other platforms where in you need to get help from developers and coders to get your site designed to be responsive for mobile-devices.
#18. SEO-friendly:
WordPress is known as one of the SEO friendly platform unlike others. There is no much of the HTML coding that Google considers as crap which brings down your site's rankings.
#19. Secure:
WordPress sites are highly safe and secure. No hackers can break into a WordPress site. It has been taken care of well.
#20. Managed WordPress Hosting:
A new program from WordPress known as the Managed WordPress Hosting makes it easy for installing and adding new plugins and upgrading to the newer version of WordPress. Life over the internet was never as easier as this. WordPress now provides you with options to add newer plugins with this easy to use hosting system.
#21. Speed:
Often, we hear customers complain the site is slow and it has been annoying them, so they abandoned the task half-way through and left the site. Also, they click the back button vowing to never return to a site that killed their time. But, with WordPress there are no elements that make it bulky and prevent it from loading faster. Though, it might not be too fast to load, it is not annoyingly slow like those sites that have a lot of components that prevent the site from loading faster. So, with WordPress the issue of site load speed has been taken care of.
#22. Unbelievable Community Support:
There was a time when WordPress ridiculed because experts and researchers suggested that it had limited features but the web needed more. Now, the situation is changing. WordPress is being utilized by people all over the world and hence, it has a strong community support. This means you can easily find related E-books, E-guides, tutorials, etc. online to get help while using WordPress as and when needed.
#23. Content publishing was never so easy:
With the click on a single button the content is added. There are no complications. All you need is to click one button and your content is updated.
#24. Multi-user capability:
Whenever you have a huge organization with a bigger team of marketing experts working to garner more of the public support, you need this kind of a platform for your site. WordPress provides you with an option to provide multiple users with permission to controlling and managing the site that runs on WordPress.
#25. Upgrading is free:
Upgrading was never as easier and simple as this. Unlike other traditional software, you will never be charged with WordPress. You can upgrade to any of its versions at any time as it is absolutely free of cost.
Website Designers in Ram Mandir, Website Designer in Ram Mandir, Website Development Company in Ram Mandir, Website Development Companies in Ram Mandir, Website Designing Company in Ram Mandir, Web Designing Company in Ram Mandir, Website Developers in Ram Mandir, Web Designer in Ram Mandir, Web Designers in Ram Mandir