A slow and ill-maintained website can kill your business and give an opportunity to your competitors to grow.
The internet has brought so many opportunities to businesses of all sizes, but without proper monitoring and maintenance, your online content can end up costing your business. Innovins WordPress Website Maintenance Services includes the latest updates installation, theme and plugin updates, bug fixing, speed optimization, database error fixing, malware removal.
Elevating Experience with Best Performing WordPress Website
Website Maintenance is an ongoing process that undertakes many tasks, keeping it secure and making it work smoothly and seamlessly. WordPress is the most popular content management system (CMS) in the world, and for good reason. It's easy to use, allows you to create a website in minutes, and has plenty of features to make your blogging experience smooth sailing. There are many benefits of using wordpress.We at Innovins understand how important it is to have reliable WordPress website maintenance services and support to keep your site running at its best. That's why we offer a wide range of services and support options to help you keep your site running smoothly and error-free.Our team of experts are constantly working to improve the WordPress platform, so you can be sure that our services will always be up to date and provide the best-performing WordPress websites on the market.
Why Need WordPress Maintenance Services from Professionals?
There are many benefits to having professional WordPress Maintenance Services. The most obvious benefit is that these professionals will be able to keep your WordPress site up and running smoothly, ensuring that your site continues to look and function as intended. Additionally, these professionals will be able to help you troubleshoot any issues that may arise, and will be able to provide recommendations on how to improve your WordPress site. Finally, these professionals will be able to provide ongoing support for your WordPress site, should you need it. All of these factors make professional WordPress Maintenance Services a truly worthwhile investment.
One of the most important things that a blog need is a regular maintenance in order to keep the site running smoothly. This means ensuring that all the WordPress files are up-to-date, that there are no coding errors, and that the site is running optimally on all devices. If you don't have someone who can do this for you on a regular basis, your blog could start to experience problems.Regular maintenance from professionals ensures that your website stays running smoothly and looks its best. By hiring a professional WordPress maintenance team, Innovins Can Give You the Professional Team To Take Care Of Your WordPress Maintence Services.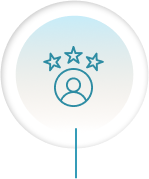 Better Conversions and User Experience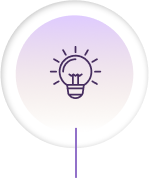 Creating an extra creative input for businesses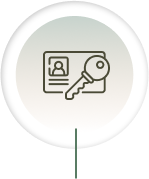 The best UX and accessibility
Why Need WordPress Website Maintenance Service?
Performing Speed Optimization

Malware Removal

WordPress Database Update

Analysis of Plugin

WordPress Plugin Update

Google ReCaptcha Code

WordPress Version Updates

Security Patch installation
The services offered by professionals exceed expectations while the delivery of
services includes aspects like-
WordPress Version Updates
WordPress is always working to improve its performance and security. To do this, the WordPress team releases updates to the software on a regular basis. These updates usually fix bugs and make the software more stable. In addition, they may add new features or improve the performance of existing ones.If you're using WordPress version 4.9 or greater, you should update as soon as possible to take advantage of these latest improvements. If you're using an older version of WordPress, it's still safe to use, but you may want to wait for the next update to be released in order to get the most benefit from it.
Security Patch installation
When installing security patches for your WordPress website, it is essential to remember that not all WordPress updates are created equal. Often, more diminutive and less-important updates are released first and may not always be completely compatible with your existing WordPress settings. Therefore, if you plan to install a security patch for your WordPress website, we recommend contacting your hosting provider or using a third-party security patch management service to ensure that the update will be executed without any issues. In addition to installing security patches, keeping an eye out for potential security threats and patches that could affect your WordPress website is essential. By doing so, you can stay up-to-date on any new vulnerabilities or attacks targeting WordPress websites.
WordPress Plugin Update
Anyone who uses WordPress knows it's one of the most popular content management systems available today. And because WordPress is such a popular platform, new and updated plugins are always available to help users customize and improve their websites. That's why it's crucial for website owners to keep up with plugin updates – not only to make sure their websites are running as smoothly as possible but also to avoid any potential security vulnerabilities. WordPress released a new plugin update that includes several security fixes and updates. The most important of these are a fix for a vulnerability in the Jetpack plugin that could have allowed an attacker to take control of a site, and two additional security patches for the bb Press plugin.
Google ReCaptcha Code
Google ReCaptcha Code is a service from Google that helps protect websites from automated spam submissions. Users who visit your website are shown a set of questions designed to verify their identity. The submission may be rejected as spam if the user fails to answer questions.If you're running a WordPress website and need help protecting it from spam, we can help. Our team of experts can install and configure Google ReCaptcha Code on your site and provide ongoing support to ensure it's working correctly. By using this feature, you can prevent automated scripts from automatically filling out contact forms with your website's information. This can help to reduce the amount of spam that is sent to your website's email address. Additionally, it can help to keep automated bots from submitting articles or other content to your website.
Analysis of Plugin and removal of the Unwanted Plugin
Using various methods to identify and remove unwanted plugins, including automated scans and manual inspection. Sometimes, we may need to use specific tools or techniques to remove the plugin altogether. Regardless of our method, our team is always diligent in ensuring that your WordPress site runs smoothly. Security is the main reason you should remove old themes and plugins. From a security standpoint, a malicious individual might discover an exploit that leverages those unused themes and plugins. In addition to the security aspect, removing unused plugins and themes help in a host of other ancillary areas: reducing complexity and confusion when other people work on your site, reduction in the size of your backups, and perhaps even a nominal performance improvement. Any small improvement in website performance can and will help with visitor satisfaction.
Performing Speed Optimization
One of the best ways to improve your WordPress website's speed is by performing speed optimization. This can be done using plugins, modifying your theme's files, and altering your server settings. When it comes to plugins, you can use ones that help optimize images, loading times, and caching. You can also install a plugin that monitors your sites performance and provides tips on improving it. If you are using a custom theme or building your own, you can optimize it by altering the file structure and ensuring all CSS and JavaScript files are minified and placed correctly. You can also adjust settings like 404 error pages and caching behavior. Finally, you should check to see if there are any server optimizations that you can make. This could include adjusting memory settings or switching to a faster host.
Malware Removal
Malware Removal is a necessary task that should be undertaken by anyone who invests in a computer. Malicious software can damage a system and invade privacy, so it is important to take the necessary steps to remove it. There are many different types of malware, so it is important to employ a removal tool that is tailored specifically for removing that type of malware. Malware Removal is a difficult and time-consuming task that should only be attempted by experienced users with the proper tools. Even then, it's not guaranteed to be successful, and can cause more damage than good if done incorrectly. If you do need to remove malware, there are a few things you can do to minimize potential damage.If you're like most people, you don't want your computer to be filled with malicious software. Unfortunately, that's exactly what can happen if you don't take the necessary precautions to prevent malware from infecting your machine.
WordPress Database Update
To keep your website running smoothly and ensure that all of your content is displayed correctly, regular updates to the WordPress database are often necessary. This can be a time-consuming process, and it can be easy for things to go wrong. That'sThat's where website maintenance services & support come in handy. it's important to keep your database updated. This will ensure that your website is running smoothly and that all the information stored on it is up to date. There are a few different ways to update your WordPress database: through the WordPress dashboard, via the command line, or by using a plugin. Whichever way you choose, be sure to do it regularly so that your website remains responsive and error-free.
Why Choose Innovins Softtech Solutions - WordPress Website Maintenance Company
Innovins Softtech Solutions is a leading WordPress website maintenance company that provides professional services and support for your website. We understand the importance of keeping your website running smoothly, so we offer a wide range of services and support to keep you updated on the latest WordPress updates and changes.
Our experienced professionals ensure that your WordPress website runs smoothly and efficiently. We provide regular updates and support to ensure that all your queries are answered promptly. Our customer service is available 24/7, so you can always count on us to help you keep your website running optimally. If you're looking for a company that offers professional WordPress website maintenance services, Innovins Softtech Solutions is the perfect choice for you! Contact us today to learn more about our services and how we can help improve the performance of your website. At Innovins , the expert team has hands-on experience and the know-how of WordPress maintenance
WordPress Maintenance FAQs
WordPress is a free and open-source content management system (CMS) created in 2003 by Matt Mullenweg. WordPress is used by millions of websites, including The New York Times, BuzzFeed, TechCrunch, Forbes, and The Guardian.
There is no one answer to this question since it depends on the size and complexity of your website, the type of content your site contains, and your traffic levels. However, we recommend that you update your WordPress site at least once a month to ensure that it remains current.
A monthly maintenance plan is designed for smaller sites that don't require constant updates or support. On the other hand, a yearly maintenance plan provides more.